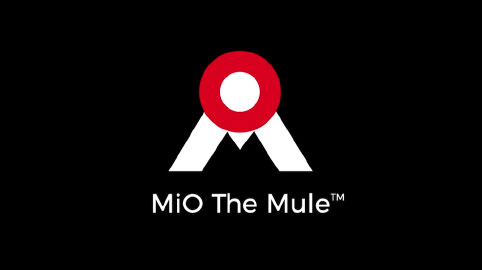 You're being availed by
a smart ass!
If you are already a member of MiO skip ahead to the avail details.
CLOSE SOME DAMN BUSINESS in 3 easy steps
Grab a manager and they can sign you and your company up for FREE! Not frikin kidding!
Create a can't miss opportunity – Here's your chance to show you're frikin smart!
Send it to the buyer who requested it and they'll tell you if it's fresh or foul?!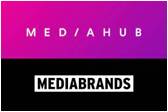 Navy Federal Credit Union
Please read terms and conditions
DUE DATE
This initial opportunity has closed and is being revised for Q4 2023. Stay tuned for further details.
Please contact mio@miomarketplace.com with further questions.
Remember to include:
Ability to integrate IP data?
If yes above, can you accept IP data via LiveRamp? (indicate platforms)
Are you able to offer a any brand lift studies? (If so, please note which)
Confirm you accept Mediahub Standard T&C's (See "MLM's Standard T&C's" tab)
Do you have holistic campaign minimums?
Proposal details:
| | |
| --- | --- |
| Site/station name | Impressions |
| Targeting | SOV (if applicable) |
| Audience data source | DCM tags accepted |
| (if applicable) | Attribution tags accepted |
| Host Read or produced | Out Clause |
| DAI or Baked In | Avg. monthly downloads |
| Geo | Release frequency |
| Creative Length (s) | Minimum spend host read |
| Rate Type (CPC/CPC, etc.) | Released on YouTube (Y/N) |
| Rate(s) | Paid media on YouTube (Y/N) |
| Cost | Show Description |
Ad specs:
| Basic | 3rd Party Ad Serving | Rich Media | Video |
| --- | --- | --- | --- |
| Package | 3rd party ad serving | Max File Size | Max Video Dimensions |
| Placement | 3rd party imp. tracking | Max Expansion | Max Bits Per Second |
| Platform | 3rd party click tracking | Expand Direction | Max CPU Usage |
| Dimensions | Audio Accepted | Assets Needed | Max Video Length |
| Format | Audio Details | Max CPU Usage | |
| File Size | | Asset Due Date | |
Terms & Conditions:
TERMS AND CONDITIONS
MullenLowe U.S., Inc., d/b/a Mediahub ("Mediahub") complies with the standard terms and conditions for Internet advertising submitted by the American Association of Advertising Agencies with the exception of the 15-day cancellation period.
1. Mediahub reserves the right to cancel a program and cease activity within a 7-day period
2. Guaranteed impressions must be delivered equally across all weeks of the campaign
3. Mediahub must receive a signed insertion order from sales rep.; failure to comply may result in termination of the buy
4. Where Agency utilizes Third Party Ad Serving, Media Company will not bonus more than 10% without prior written consent from Agency
5. If site bonuses client more than 10% of the negotiated impressions, without Agency consent, site will assume any additional costs of third-party ad serving
6. Reported campaign impression delivery will be determined solely by Mediahub's preferred third party ad server
7. Mediahub is only responsible for payment of invoices that are received within 60-days after the last day of the campaign
8. All invoices must include the insertion order (IO) number on the invoice in order to be processed for payment.
https://www.iab.com/wp-content/uploads/2015/06/IAB_4As-tsandcs-FINAL.pdf
BILLING INSTRUCTIONS
Please PDF invoice to:
invoices@mullenlowemediahub.com
MULLENLOWE
PO BOX 542008
OMAHA NE 68154
Medianub. Siertia liabie for pay mentinall it has paid Meaanu. ilent. Mediahub is only liable for payment to the extent that the client has paid
This contractor and subcontractor shall abide by the requirements of 41 CFR §§ 60-1.4(a), 60-300.5(a) and 60-741.5(a). These regulations prohibit discrimination against qualified individuals based on their status as protected veterans or individuals with disabilities, and prohibit discrimination against all individuals based on their race, color, religion, sex, or national origin. Moreover, these regulations require that covered prime contractors and subcontractors take affirmative action to employ and advance in employment individuals without regard to race, color, religion, sex, national origin, protected veteran status or disability.
Terminology:
| Rate Type | Placement | Read Type |
| --- | --- | --- |
| СРА | Pre-Roll | Producer Read |
| СРС | Mid-Roll | Host Read |
| CPCV | Pre/Mid Rotator | |
| СРЕ | Pre/Mid/Post Rotator | |
| CPM | | |
| Flat Fee | | |
| Other | | |
| Added Value | | |
You aren't a dumb ass – just ask us anything you want
HERE
and we'll typically reply within 24 hours